The input box cannot be used during the MT5 backtest, and the buttons can be used. The picture below is for actual use. For example, changing to 0.5 will work well, but it will not work during the backtest.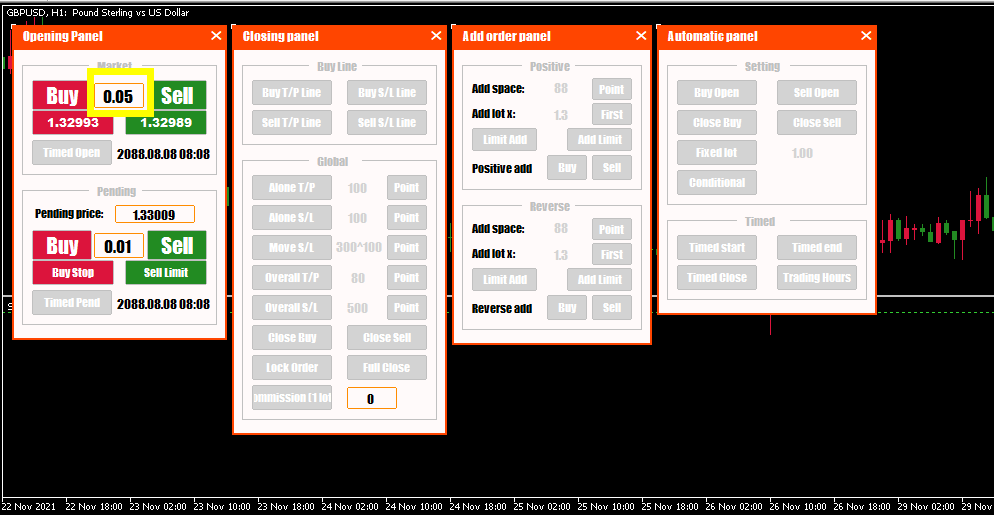 The following is the input box during the backtest. It seems that you can modify it, but it is gone after a backtest. Then, is the problem of MT5 or EA state software problem?
In fact, we also found a lot of solutions, but in fact, we still can't solve it. We also inquired the official website of MetaQuotes. This problem really does not work, because MetaQuotes officially provides a demo program, which is under test. It is not easy to work in the middle, which means that this is a common problem of MT5, and it may be fixed in a later version of MT5.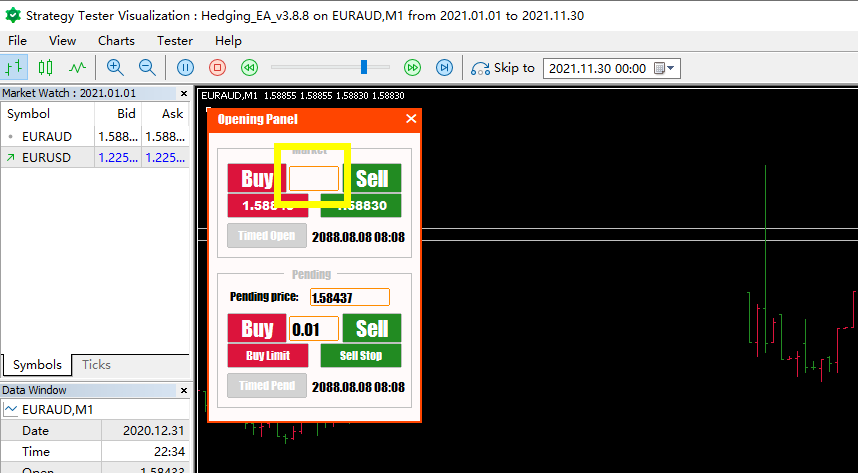 The solution, such as the actual Heding EA3.8.8, set the parameters on the EA panel, and then click the save settings in the global settings, for example, set 1 (2, 3), and then we find this setting file, click on the upper left Angular file, open the data folder-MQL5 project-Files, find the saved configuration file Hedding_EA_3.8.8con1.csv.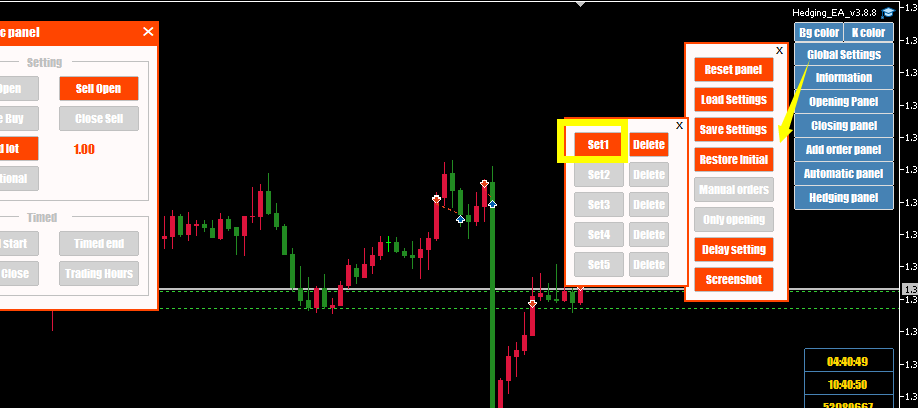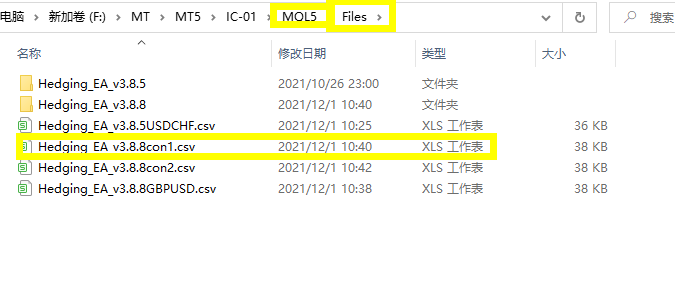 When backtesting, the same point MQL5-Files, the previously configured files are copied in; click global settings-Load Settings, the previous set1 is gray, now it is orange, click setting 1, the previously configured parameters The settings are out.